Other Worlds is inspired by the imagination of science-fiction and surrealism. Developed by skincare experts and everyday people, Of Other Worlds brings beauty's wildest dreams to life via fluid rules, inclusive product development and curiosity.
Educate to Empower
Education that levels with you. We get real about skincare and beauty information that genuinely empowers the next product purchase or trip to the dermatologist.
Innovate with Empathy & Expertise
Our conscious formulas seek to effectively problem-solve data, minimize environmental impact, honor tradition, and diversify data.
Co-Create Alongside Community
We look to our cultural stakeholders to help build out our world in product and beyond.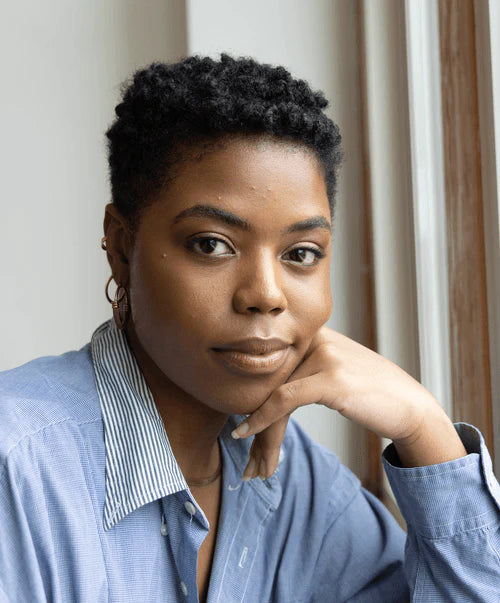 Simedar Jackson
After seven years of working in the beauty industry as a journalist, a licensed esthetician and a spa educator for a global skincare brand, I decided to create what was missing.

So many of clients and the people who read my stories struggled to detangle the complexities of skincare even with an enviable product shelf. I built Of Other Worlds to bridge the gap and lift the veil on the corners of beauty that feel intimidating, overwhelming and roped off. This brand is a manifestation of my 360-degree industry experience and desire to make equity a cornerstone of beauty. Here, our imagination is the only limitation.